Around-the-Clock Coverage of the Hirschfeld Legacy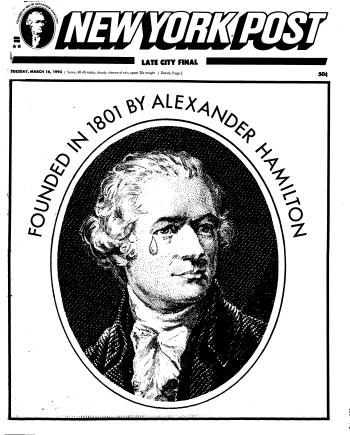 For the benefit of our readers, we present the Collector's Edition of the March 16, 1993 pre-Rupert Murdoch New York Post, where Abe Hirschfeld ran the paper for all of 16 days. Forget Tawana Brawley. Forget Bernie Goetz. This is the stuff of legend.
For an Adobe Acrobat version of the paper (selected pages -- about 5 megs), click here.