« November 2006 | Main | February 2007 »
January 27, 2007
Update: Fields Continues Avoiding Campaign Finance Rules
While New York State government may be the most foul this side of Baghdad, the one thing Albany bureaucrats do get serious about is Campaign Finance Disclosure.
As indicated from our January 22 report, C. Virginia Fields and her campaign committees were required to submit reports on January 15, 2007 updating contributions received, expenditures and other details. To date they have not done so, making them almost two weeks late.
So did they just forget? According to the New York State Board of Elections, a letter was scheduled to go out to Milton Wilson, Treasurer of the Fields' campaigns on or around January 22nd, reminding him of the January 15th deadline, and giving him five days to comply.
While the NYS BOE was not able to clarify if the sky would fall after five days, they did say that if Ms. Fields' non-compliance was not resolved within a few weeks, there could be escalating fines and other penalties.
Not only would they be required the pay the fines and other costs associated with the non-compliance, reported the Board of Elections, they would ultimately have to file the report as well.
Posted by Merkookio at 11:13 AM | TrackBack
January 22, 2007
Fields Violates Campaign Finance Laws
Appears that the Fields political campaigns (and Ms. Fields who is ultimately responsible for compliance) are violating the New York State Election Law by failing to file periodic Financial Disclosure Reports with the New York State Board of Elections.
Candidates and their committees must file two kinds of reports: Periodic Reports are due January 15th and July 15th every year as long as the committee exists and until the committee is properly terminated.
In addition, if the candidate is Active (running for office), they must file up to six reports prior to and after the primary and general elections. While Ms. Fields is not currently a candidate for any office, there is speculation that she might be one in the future. After all, what else has she ever done besides run for office? She doesn't run a business. She doesn't sell toxic sludge (despite the inference below). She's a political hack, and unless she panders to people, she will wither in obscurity and irrelevance.
According to the New York State Board of Elections, Ms. Fields and her committees are in violation for failing to file the required January 2007 periodic report that would detail contributions and expenses. This is a serious violation that if not corrected shortly, would lead to the state agency filing an Order to Show Cause and obtaining a legal judgment for escalating fines.
Posted by Merkookio at 04:46 AM | TrackBack
A lot of confused people
So this web site has recently been accused of causing confusion among the few people that might think C. Virginia Fields is a real person and not a robot from developers and corporations. After the embarassment of her 2005 mayoral campaign, she discovered that virtually no one would support her for the State Senate in 2006, leading to her early dropping out of the race.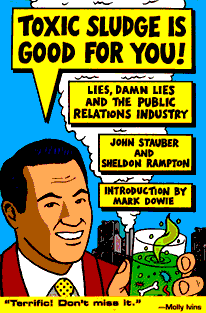 There hasn't been much news about Ms. Fields lately, but perhaps these two recent reports can provide insight to the confusion that may (or may not) exist.
"I dont understand the BAN - I'm not advertising I'm looking to speak to someone from Virginia as I'm moving there shorty and looking for some information on Virginia Fields etc ... I think I just explained everything there... If there is anyone from Virginia, could you please PM as i need some help Locating some of the Paintball sites over there and have a few questions about what paintball is like over there."
-- from Looking for Virginia Ballers
and of course this is our favorite which puts her political career in context:
"Biosolids have been the source of controversy for years. We are talking about sewer sludge. It is usually shipped in from New York and New Jersey. It's then used to fertilize Virginia fields."
-- from Some lawmakers want better regulations for biosolids