God Save the People of New Orleans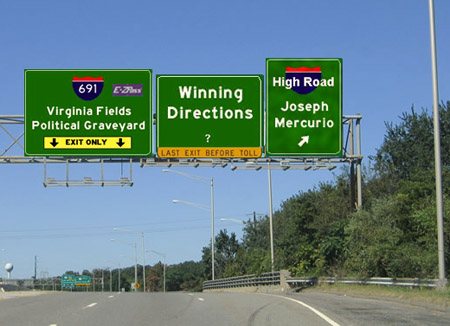 On the road
There are reasons why C. Virginia Fields received only 15% of the vote in the Democratic Mayoral Primary in September: she is inept and never accomplishes anything. Phrases such as 'absent' and 'slow to act' permeate reports from this site.
So what in the world are the politicians in New Orleans smoking these days? We know they need help. We know they feel abandoned by FEMA and the Bush administration. But Virginia Fields?
What's she gonna do ... get Trudy Mason to pose for photos from the Levee? An 'efficiency expert?' We're hearing giggles across Manhattan.
New Orleans needs all the help it can get, but we doubt they'll get anything other than doubletalk and mush from Ms. Fields. Oh, those poor, poor people. First Katrina, then Bush and now Fields.
Here's the Post article:
BEEP is headed for Big Easy
New York Post
November 16, 2005
November 16, 2005 -- Virginia Fields, who failed in her attempt to become the city's first female mayor, has been tapped as an urban expert to assist in rebuilding New Orleans.
The 60-year-old Manhattan borough president, who is leaving office at the end of the year, is part of a nationwide group of volunteers invited to assist Mayor Ray Nagin's Bring Back New Orleans Commission that is supposed to develop strategies to get the Big Easy back on its feet.
"My particular field of expertise is in government efficiency," said Fields, who's held elective posts here for 16 years.
"About half of the city is still without power, electricity and water. Not one public school has reopened," she said. "People seem to be forgetting that nothing has been resolved in terms of improving the lives of these people or rebuilding this city yet."
In the last few weeks, Fields has toured New Orleans, talking to residents and government officials. She returns tomorrow to help propose various rebuilding ideas.