A lot of confused people
So this web site has recently been accused of causing confusion among the few people that might think C. Virginia Fields is a real person and not a robot from developers and corporations. After the embarassment of her 2005 mayoral campaign, she discovered that virtually no one would support her for the State Senate in 2006, leading to her early dropping out of the race.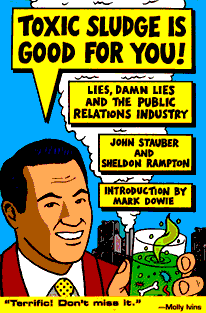 There hasn't been much news about Ms. Fields lately, but perhaps these two recent reports can provide insight to the confusion that may (or may not) exist.
"I dont understand the BAN - I'm not advertising I'm looking to speak to someone from Virginia as I'm moving there shorty and looking for some information on Virginia Fields etc ... I think I just explained everything there... If there is anyone from Virginia, could you please PM as i need some help Locating some of the Paintball sites over there and have a few questions about what paintball is like over there."
-- from Looking for Virginia Ballers
and of course this is our favorite which puts her political career in context:
"Biosolids have been the source of controversy for years. We are talking about sewer sludge. It is usually shipped in from New York and New Jersey. It's then used to fertilize Virginia fields."
-- from Some lawmakers want better regulations for biosolids